B2B Ecommerce Platforms– SaaS vs In-House Development?
June 13, 2020
Despite the availability of third-party platforms, running an e-commerce business is much more than just listing your product catalogs online. If that is all you want to do, you can do it on Facebook as well. But, for most B2B businesses, e-commerce is becoming the next frontier for growth and competitive edge. Something of this importance should not be left to make-believe technology solutions. So, while Facebook Ads may bring in additional reach for your online store, you need a much more comprehensive solution for your B2B e-commerce store.
After a few months of working with third-party platforms, you will understand that it's not your store. It's a small shop in a large mall, and the mall owner still gets to call the shots. That takes away your economies of scale, margins, and sometimes even the insights you have on your audience. Eventually, you will conclude – you need your own e-commerce platform, that is under your absolute control.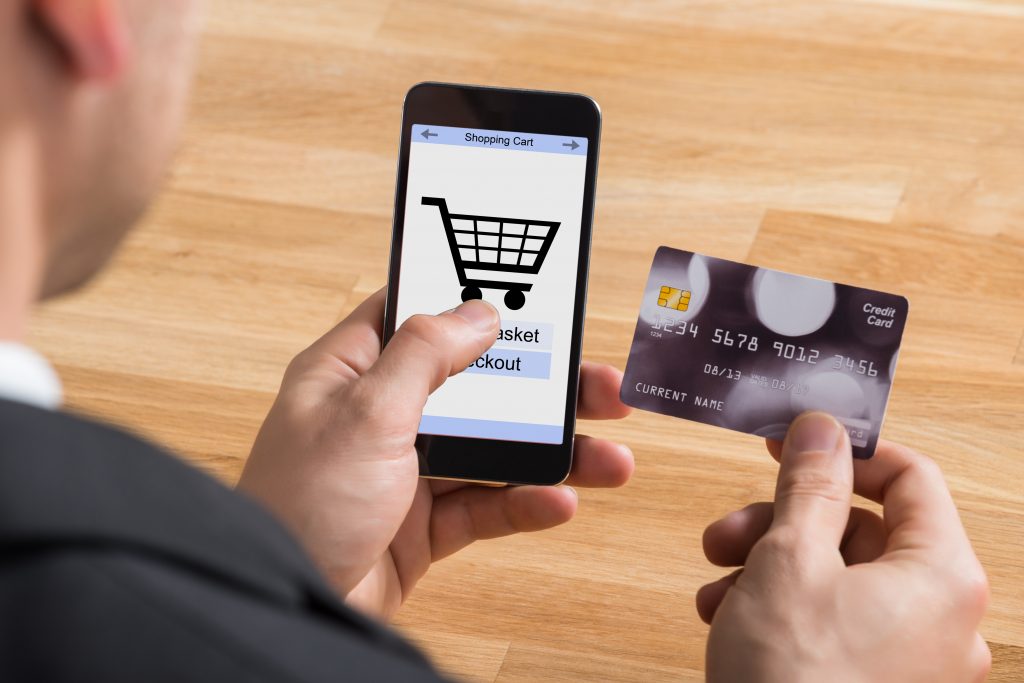 While that is a phenomenal idea, you still have a few steps to take before opening that flawless e-commerce operation. The most significant and most critical of these steps is the decision to choose between SaaS and In-house Development.
The ideas are pretty straightforward. SaaS is a platform developed by experts that is delivered and stored on the cloud. You can access it with a login ID and password. On-Site or In-House Development calls for hiring experts who come to your premises and develop the platform on your IT infrastructure. So, if you don't have the necessary IT infrastructure, that would be your first investment. And then, the platform will be developed on to it.
The implications of this decision are multi-fold and hence calls for a more in-depth analysis. Here is how you can frame your thinking around SaaS vs. In-house or On premise Development:
1. Features are Necessary. But, How You Get Them is More Important.
Primarily, when you are trying to build your own e-commerce suite, you will be choosing between a list of features. The first pitch across both the forms of deliveries would be that SaaS offers a 'fixed' list of features, and In-house Development allows you to choose more features. That is far from reality and not an accurate picture. Here is how you can expect things to unfold:
a. Selection of Features: Many automobile manufacturers give you the option of customizing your vehicle. You can choose the upholstery, colour, engine specs, and so on. So, that way, each car is different. Simultaneously, the wheels, engine, seats, gears, safety measures, and other fundamental features across the car are the same. Why? Because after years of testing, this is the perfect combination of features that make a car a 'great car.'
The same holds for B2B e-commerce platforms. You need a suite of fundamental features that have been tested in the market with enough room for customization to shape it into your needs. That's possible only with the SaaS platforms. With In-house Development, you are trying to reinvent the wheel – from scratch. So, the number of combinations you can have based on features is unlimited. But the actual features themselves are pretty limited. That quite often leads to decision paralysis.
b. Need for Customization: While the idea of customization may sound alluring, you have to figure out how much of it do you still need. If you look at the thousands of e-commerce operations around the globe, you will see that the basic form of websites is mostly identical. Product catalogues, search functionality, recommendations, and payment integration. Then, you can play around these features. Since the basic form remains the same, there is no need to go for a full-blown custom platform. Hence, SaaS makes a better choice if you are evaluating both the models at the behest of features.
c. Ease of Deployment: SaaS operates on a plug-&-play model. You can realistically launch your B2B ecommerce website within hours with SaaS B2B eCommerce Platform. With In-house, the usual contracts just development can go from weeks to months, and in the worst case – even years.
2. Think About This as a Long-Term Investment; Not a Short-Term Expense.
This is not about accounting. On that front, please do what your accountant says. Using this approach, you will be able to understand the stark difference between the cost of ownership of using SaaS vs. In-house Development.
Now, when you start looking at this as a long-term investment, what are the implications:
a. Low Base Price vs. High Base Price: From the outset, SaaS platforms carry a pricier tag. Their in-house development counterparts are generally considered to be cheaper if only the development fees are considered. In reality, getting your platform is not the only process. There are ancillary costs, but keeping them aside, In-house development may look more affordable than SaaS.
b. Ancillary Costs: Do you know what is the implied cost of SaaS? It's the subscription fees you pay the platform and the hosting fees. That's it. Do you know what the implied cost of In-house Development is? The development fees, cost of setting up infrastructure, hosting fees, hiring a permanent workforce for maintaining the website, updating & servicing contracts, integration charges, if you are trying to integrate with third-party technology, and so on. Now, if you check the base price in line with the ancillary costs, the SaaS costs will seem like a steal.
c. Cost of Scaling: There is a fundamental problem with the OnSite or In-house Development idea – it puts the responsibility of updates and scaling up entirely on you. If you plan to become a technology business with major overheads being spent in engineering, IT infrastructure, UI/UX research, technology architecture development – then in-house development may make some sense. But most businesses that are coming online simply want to establish a channel to sell their products. As they scale with In-house Development, they have to incur these additional costs. With SaaS platforms, the packages are bifurcated in a way that naturally gives you economies of scale per user. The usual incremental price of SaaS platforms, in comparison to that of In-house Development, is literally minuscule.
So, from the outset, In-house Development gives you a little discount when you are getting started with B2B ecommerce. But as you grow, scale and evolve, continuing with Onsite becomes a major overhead. Whatever little cost efficiencies were attained initially, are lost very soon. Hence, SaaS would be preferable in all scenarios, over a long period.
Launch B2B Online Store Instantly with Quick eSelling B2B eCommerce Platform – Zero Capital Investment – Automated features – Easy integrations.
3. Data Security: You Can Make It a Liability or an Asset.
Again, this is a framework for thinking and not an accounting treatment. For small and medium-scale enterprises, it is very common these days to think about data security and privacy. If you have even a small presence in Europe or want to scale globally someday, you will have to prepare your e-commerce platform with global standards of data privacy and security.
As with other facets of tech, with In-house development, the responsibility of securing your platform comes entirely on you. At some point, you will have to hire a cybersecurity team to make sure your platform is comprehensively covered. Even then, whatever you are doing is very high-maintenance and hence has relatively lower returns.
With SaaS, there are thousands of businesses across the globe using the same base technology. Hence, it is in the interest of the SaaS developers to ensure that their platform is in the best shape from a security and data privacy point of view. Thus, the security features are frequently updated and in line with global standards.
In Conclusion
If you are starring in the mirage of low-cost In-house development, you will have to expand the horizon of your vision. You are about to run your B2B eCommerce store for years, and with each year, On-premise or In-house development will attract more costs. SaaS allows you to move at a greater speed, with more reliable technology and global standards of security.
Going ahead with SaaS is a no-brainer. If you plan to do so, you should consider Quick eSelling – the fastest-growing technology platform in e-commerce SaaS. Here are just some of the features Quick eSelling platform offers to launch a B2B online store:
Fully managed and hosted website/ readymade e-commerce app.
Appealing storefronts optimized to convert visitors into shoppers.
Efficient CRM to manage marketing, integrations, analytics, and more.
Tested marketing tools that promote sales.
Integration functionality for store pickup and delivery apps.
Bulk price discounts, ERP integrations, custom pricing, & many other B2B ecommerce features
Seamless payment gateway integrations for online transactions.
B2B Businesses can launch their e-commerce websites/apps with highly competitive functionalities within a few days, with Quick eSelling.
Similar Read: B2C Ecommerce Development: SaaS platforms vs In-house Development