How Can Amazon and eBay Sellers or Vendors Earn More?
July 20, 2020
Ecommerce has become one of the primary channels of acquiring customers and reaching a wider audience. Amazon is now selling over 12 million products on its platform. eBay has over 1.9 billion listings on its website. All of this shows that businesses have started leveraging the reach, technology, and scaled distribution of Amazon and eBay.
However, such a humongous scale also comes with its own set of challenges. The biggest of these challenges is getting the right visibility. Both the platforms have millions of sellers and their brands listed. Getting your products and brands listed profitably becomes difficult.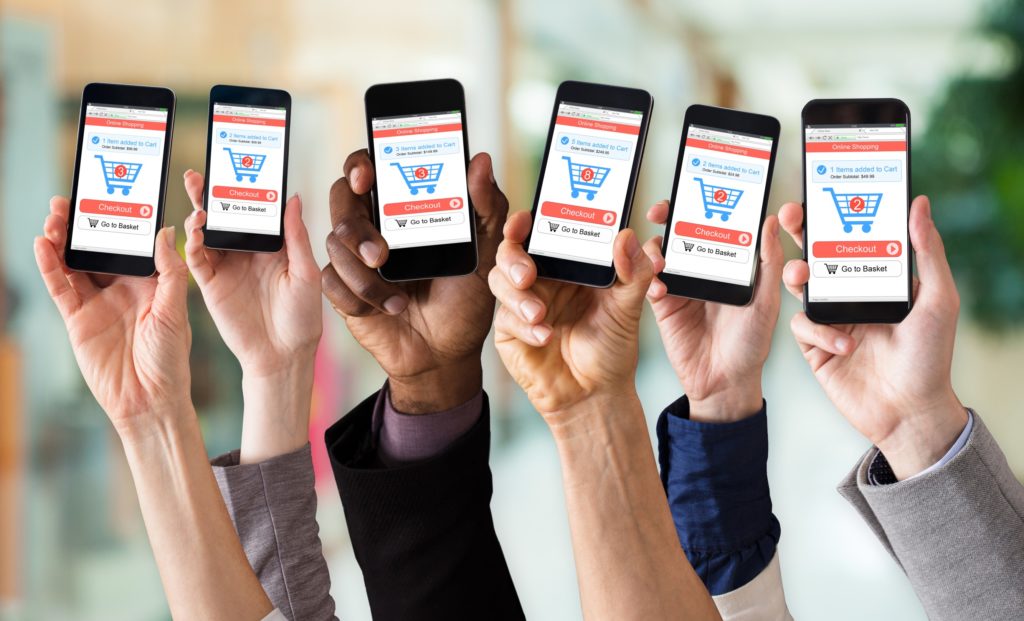 Here is how you can reconfigure your strategy to sell on Amazon and eBay:
1. Expand into Social Commerce.
Both Facebook and Pinterest have become large channels for businesses. The most significant advantage that these platforms present to potential sellers are that brands can create their dedicated pages. This way, you can interact with your audience directly.
If you can create a community around your brand, there is hardly any cost of acquiring customers. Active communities that are assembled around shared interests and passion for brands keep growing organically.
Not just this, the same platforms can also help you get consumer feedback and solve queries, without having to put more money behind such technologies. Facebook has its chatbot functionality available to businesses. Pinterest can help you increase your organic reach to the audiences. Instead of targeting the same audience on the highly competitive eCommerce platforms, you can use these two to reach directly to the audience.
Listing on these two platforms, focusing on building a brand and selling directly to your customers can help you increase your sales and margins at the same time.
Recommend Read: 3 Easy Ways to Find a Seller on eBay You Should Try
2. Launch Your eCommerce Store.
While this may seem too radical for some business owners, it will make absolute sense when analyzing the larger picture. When you list your products on Amazon or eBay, the larger platform's entire customer experience is controlled. While that experience is quite standardized, it is designed to maximize sales for the platform and not your specific account.
Take, for instance – the number of options listed on a page. Both platforms try to maximize the number of alternative sellers available and even push the sellers, which are a part of their dedicated programs. It is not uncommon for the most popular products to get replicated.
There are clear benefits of building your own eCommerce store:
You get to control the customer experiences.
You get a detailed understanding of customer behavior on the platform.
You get the insights on purchase history and comprehensive analytics that help you improve the platform's performance and even build strategies for the future.
You don't have to pay any additional fees for showcasing your product's over other sellers.
You can directly address customer queries on the platform.
Developing your own eCommerce store will be one of the biggest challenges you face when you start your own eCommerce store. Quick eSelling simplifies it for you. Now you can have your entire catalog listed on one of the world's fastest-growing eCommerce solutions and take control of the storefront. You don't have to worry about the product listings you already have on your Amazon or eBay accounts. With Quick eSelling, you can easily integrate your Amazon and eBay storefronts with your dedicated eCommerce platform.
Similar Read: 5 Benefits of Selling on Own Branded Online Store against Online Marketplaces
3. Expand into Drop-Shipping.
If you have been selling your products online for a while now, you must have already optimized the inventory management systems. However, given the volatility of online sales, it's not uncommon for businesses to end up with excess inventory at their hands.
Even beyond the excess inventory problem, as a business selling online, your goal must be to move a larger scale of goods from the warehouse to the customer. While working with retailers and selling directly to customers can definitely help, these are not the only solutions available.
Drop-Shipping helps you get extra orders on your inventory by bringing in a partner who works with you to bring incremental purchase orders.
Here is how it works:
a. Your drop-shipping partner takes care of acquiring customers using digital marketing, social media promotions, and paid ads. You don't have to undertake any expense in customer acquisition.
b. Once the drop-shipping partner has acquired a customer, she/he will pass on the order to you. Generally, you can sell the goods for such orders at a relatively lower price than usual to let the drop-shipping partner participate in the profit margins.
c. Finally, you can deliver the product to the end customer.
This way, the conventionally largest overhead of acquiring customers is shifted onto someone else, while you can still sell your inventory.
In Conclusion
The easiest way to sell more on Amazon and eBay is by diversifying your reach out of these platforms. While they can give you access to millions of customers globally, they also increase the competition you face online. Selling via social media platforms, your own eCommerce store, and partnering with a drop-shipping seller can help you take control of the customer experience and get more predictable profits.
Also Read: Ecommerce Trends in COVID-19 Pandemic