How to Choose the Right Hosted Ecommerce Platform for Your Online Store?
November 3, 2020
Largely, hosting options fall into self-hosted or hosted. With self-hosted websites, you take care of the responsibility to set up the infrastructure necessary to host the website. Whereas with hosted eCommerce platforms, you have a dedicated partner working on the hosting technicalities while focusing on other aspects of the operations.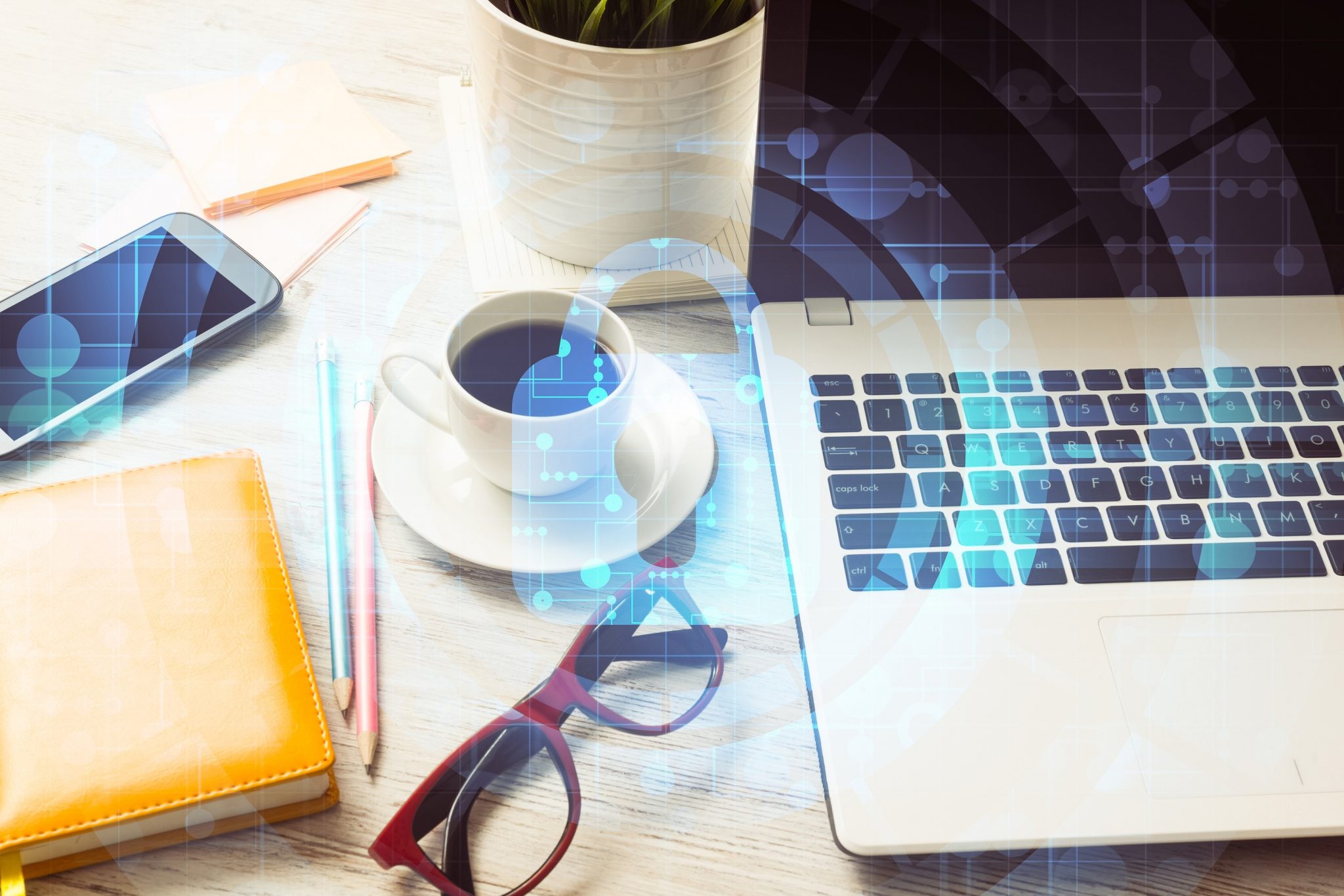 Running a hosted eCommerce platform has its benefits:
1. You Always Have a Dedicated Technical Team: With a hosted platform, you generally have a dedicated team working on providing you any assistance you need to upgrade your plan, take care of traffic surge, mitigate downtimes, load design changes, or any of the challenges you may face.
2. Turnkey Deployment and Zero Startup or Sunk Costs: You get the entire technical support. As far as you have your website design ideas and product portfolio ready, you don't have to incur any setup costs for hosting. Plus, good hosted eCommerce software tend to come with manageable plans where you pay a fixed price with a certain set of features that can accommodate certain traffic surges. This way, you are not paying for any hosting infrastructure that goes unused.
3. Available Bandwidth: This applies to both you and your website. Your website would be hosted on a platform practically used by thousands of businesses and hence running on optimal speeds and high safety compliance standards. By having the hosting taken care of, you can focus on running the business instead of worrying about the technicalities.
Self-hosted ecommerce solutions tend to put everything on your shoulders. Having control over even the seemingly inconsequential areas of your eCommerce platform can feel falsely comforting. You end up putting all your time into managing hosting instead of focusing on strategy and growth. Hosted eCommerce solutions ensure your time is optimally allocated without compromising on the uptime, functionality, scalability, and security of your website's hosting.
Also Read: Ecommerce Trends In COVID-19: How To Dominate Your Competition In 2020?
How to Select a Right Hosted Ecommerce Platform?
This is a critical decision. If you go with a sub-optimal host or an inefficiently hosted platform, you may end up facing lost revenues or near-permanent damage to brand equity.
Here are the factors that should go as inputs into your decision for selecting the right hosted eCommerce platform:
1. Accessible and Fluid User-Interface: Your primary concern should be the loading speeds. Published research shows that your page loading page and bounce rate are correlated. This means that if your page takes more time to load, customers start leaving your website.
While having a fast loading page on your hosted eCommerce store is a great start, it is not the only factor. You still have to focus on optimized product pages that show all the information like pictures, prices, estimated delivery dates, product recommendations, and quick reorder in one place. Everything from registering on the website and the checkout should be available in intuitive designs, optimized for performance.
2. Easy to Use Website for the Business Operator: Eventually, you would still be making key decisions about the website. Hence, the hosted eCommerce platform should make all the functionalities in one place for you to manage. For instance, if you have to manage separate CRMs for mobile and desktop websites, a lot of time would go into redundant processes. Your entire website should have marketing, analytics, design, and other elements accessible to you with a single CRM system.
3. Cost-Effective Startup Plan: The lower the startup cost, the better. If you can start your eCommerce website for free, you should consider it. This is important because you wouldn't have the perfect website on day one of operations. You have to make it good enough to attract and retain customers, and then you will optimize it for more conversions as you aggregate more data.
At the same time, you should have options like additional hosting costs and mobile app costs added to your startup costs. These are the charges you would be paying extra, and if you decide to shelf the idea later, you may not get a return. For instance – it is preferred to pay ₹7500 for a hosted eCommerce platform that also supports your native Android/ IOS app instead of paying a little less for a self-hosted platform and then paying more for the hosting app and other charges. It will also streamline your budgeting and financial planning practices in the firm.
4. Comprehensive and Incisive Reporting & Analytics: Google Analytics will help you understand your website's conversions and give ideas on how you can optimize them. So, for starters, the hosted eCommerce platform should offer easy Google Analytics integration.
On top of this, with an integrated CRM system and an in-built analytics platform, you should have access to insights like conversions, website uptime, loading speeds, SKU performance, ratings & reviews, customer-segment insights, and so on.
5. High Customizability with Easy Scalability: Every time your website crosses a traffic benchmark, you have to add new features. For instance, if you have 100 customers and a small product portfolio, you can keep track of things manually. As your number of scores cross 10,000 or 100,000, you will need dedicated analytics, payment gateways, uptime plan keeping in mind seasonal traffic surges, and so on. You might even need a larger product portfolio and ERP integrations.
If a hosted eCommerce website is available in one package that charges a high fee and offers all these services – it is not scalable. You will end up paying for features that you are not using. Being able to shift to a bigger plan with more added features and capabilities is what scalability truly means. It's not just about the 'how much' (traffic and number of products), it's also about the 'what' (additional features) and the 'how' (seamless integrations).
As you start analyzing the options on scalability, you will have to consider customizability as well. As your customer base grows, you will have to create a distinct brand identity to retain your customer promises and keep the imposters away from your segment. The hosted eCommerce software should allow you to deploy and optimize templates when you are starting out and dedicated design capabilities once your store has been scaled.
6. Payment Gateway Integrations and Tax & Accounting Management: The wider your customer-base becomes, the more payment gateway integrations you will have to support. Ideally, to keep all your customers on board throughout the transaction process in a secure manner, your hosted eCommerce platform should have seamless integrations with Amazon Payments, Razorpay, PayPal, Paytm, PayU, and CC Avenue.
While transaction processing will help you provide seamless and safe transactions, taxation & accounting modules will help you manage pricing, bottom-line, and tax liabilities as per your SKUs, supported locations, and customer segments. Hence, the ideal hosted eCommerce platform would also support end-to-end shipping management with Zip code checker and zone-based taxes.
7. Impressive and Wide-Ranging Support: While you may know your operations inside-out, you will need some form of support as you establish and scale your hosted eCommerce platform. Hence, the platform should provide quick and easy support across live chat, email, and phone. The software documentation should be detailed, and you should have access to training material and online guides for self-help when needed.
Quick eSelling: The Best Hosted Ecommerce Platform
As you explore the Quick eSelling list of features, you will see many of these features already listed in the cost-effective plans that start from a free plan supporting over 1000 products, a native Android app, and a responsive sub-domain. In addition to the above-listed features that you would seek from hosted eCommerce platforms, Quick eSelling also offers a stunning SEO-friendly design with marketing features like deep linking, coupons, social media integrations, alongside a rich product listing & management module with global standards of security, and much more.
Visit the Quick eSelling sign up page to get your hosted eCommerce store running in no time at Zero capital investment