What is Right for Your eCommerce Business– Development vs. SaaS
June 2, 2020
No Nobel Prizes are being given out this year to award people who say, "Ecommerce is the future of all businesses." That idea has been cemented with the success of e-commerce businesses of all sizes and scales, across the globe.
Understanding the fact that e-commerce is critical for modern-day selling in the B2B or B2C space is the first step to continual growth. But, how you take things from here will have a more significant impact on your business' growth. The critical argument is in choosing between on-site development and SaaS.
In the on-site development model, the software is either developed or stored onto your local systems. Under the SaaS model, a large part of the platform is already available. With the integration of your data, the technology is provided to you via the cloud.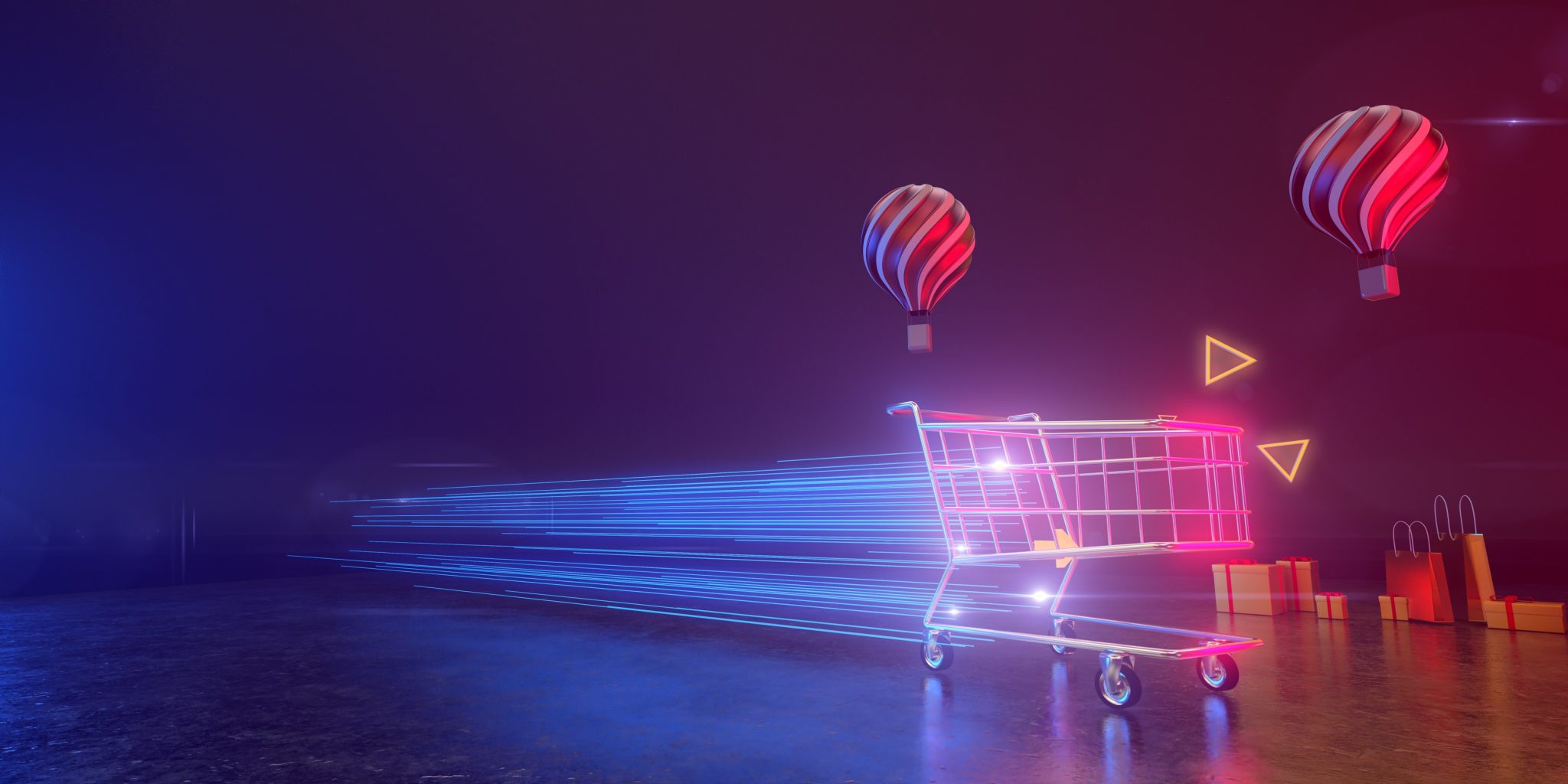 Now, why is this decision so important? Why can't you just pick up the cheaper alternative and proceed? That would be a natural choice. But, each option comes with its implications, and analyzing these implications will dictate which model is better for your business.
Instead of going for a pros and cons list, here are the key parameters you should think about when choosing between Development and SaaS:
1. Long Term and Short Term Costs.
Long Term costs include the cost of maintenance and updating. Short term costs generally include the cost of development or integration. This is the first step towards formulating a framework to discover the ideal model for your business.
On-Site Development: On-site development calls for high short-term costs and relatively lower long term costs, as per most industry experts. You pay a vendor to develop and install software for your localized systems – this is the expensive part.

Since you have absolute control over the end product, the updating costs are not that high. But, you still have to incur infrastructure costs for maintaining the e-commerce software.
SaaS: SaaS has very low startup costs. You can practically launch your e-commerce website for a very small amount in less than a few hours. SaaS operates on two models – Single Tenant and Multitenant. Under the multitenancy model, the network infrastructure is shared by many businesses. This brings down the overheads of getting started.
Some people say that long-term updating costs come at a premium. But, the updates don't take a lot of your time or resources. Hence, after calculating the aftermath of infrastructure and updating costs, SaaS would have greater cost-effectiveness.
2. Agility vs. Control.
There is a popular proverb in English literature – there is nothing new under the Sun. It means that whatever inventions you are looking for or working on, have already been invented in some other form. All you have to do is figure out how to make it relevant to your objectives. SaaS rests on this principle.
SaaS: SaaS vendors have used data from thousands of clients and perfected the base architecture of your e-commerce platform. Even if you pay a vendor to come and develop your online platform from scratch, the features would not be profoundly different from this base architecture because irrespective of what model you choose, the basic concept of e-commerce remains the same – Product Listing & Descriptions, Catalogues, Filters, and Payment Integration. You can add, deduct, or multiply any of these basic tenets to get your product.
Thus, if you seek agility and higher speed of deployment – SaaS products will be the right choice for you. They come with a readily available architecture. Updates are someone else's worry. Many vendors give you the option of adding all the necessary features you want as add-ons to the basic e-commerce website.
On-Site Development: It gives you a ton of theoretical control. Since you have the absolute ownership of the e-commerce website, you can make any number of changes you want. But most B2B and B2C businesses want to get it right, instead of having just the control. Besides, most MSME B2C and B2B operators don't have the time to conduct A/B testing for each feature or the scale to justify the high costs of experimentation.
You want to develop agility, get market-standard features, and get started quickly – a SaaS ecommerce platform is what you are looking for. If you have a grand plan in your head and absolute control of the end-product is non-negotiable for you, and the on-site development plan might do the deed for you.
3. Accessibility and Connectivity.
SaaS: SaaS works on the cloud deployment model. So, your entire e-commerce platform is accessible via a simple cloud login. As far as anyone of your team members has the login details and a working internet connection, your website will be internally accessible.
On-Site Development: On-site development is a totally different game. As you read earlier, you will have to locally store the e-commerce software and even hire an IT team to maintain the infrastructure. So, every small or big update and change will go through the VPN and the Intranet system. This can be good if you live in an area with lumpy internet connectivity. But if the internet is consistently available, managing an e-commerce platform with intranet systems will sound obsolete.
This can have an impact on the loading speeds and navigation of the e-commerce website. SaaS vendors who have a global portfolio of clients have to ensure that their servers are optimized, and your website is live 24 x 7 x 365. Locally hosted e-commerce platforms that are developed on-site put the entire responsibility of keeping the website running on yourself.
4. Security and Data Privacy.
Data drives business – that is a true statement, but not a self-sufficient one. Sure, data can help you in understanding how to run your business. But, if you don't know what to do about it or are paying way too much for it, it will lose its value. This concept is important when you compare SaaS and On-site development on the parameters of Security and Data Privacy.
SaaS: In the SaaS model, your e-commerce platform is run on a third-party cloud. So, theoretically, this will minimize the security and privacy of your data, right? Well, it's not that simple. SaaS vendors are in the business of enabling more B2B and B2C companies to come online. They are not in the business of taking away customers, selling data, conducting predatory business practices or snooping. So, it is their prime duty to ensure that your e-commerce data remains encrypted and safe.
As a matter of fact, some major e-commerce marketplace companies are infamous for tracking seller data and introducing the same products at deep discounts, driving the smaller businesses out of the competition. SaaS businesses are simply technology providers who are here to help you put your business online. If they wanted to be in the e-commerce business, they could've launched a store in minutes. So, as far as security and data privacy are concerned, you will be in safe hands even if you go with a SaaS vendor.
At most, some SaaS vendors may collect data to understand how to best optimize the platform architecture. And just like a big community, the insights coming from other businesses using the same platform will add more value than the distant threat of your business' insights being used by some other business.
Since most of the data is already encrypted, it wouldn't even be possible to get microdata that actually carries proprietary insights.
On-Site Development: With the on-site model, you have greater control. But, you also have to invest more in keeping the customer data secure. Getting certifications, enterprise-level security, additional licenses, and service level agreements is only the begging of these overheads to keep your website secure.
In Conclusion
Some 'experts' say that you should think between on-site development and SaaS with the analogy of readymade clothes vs. tailored clothes. Readymade clothes, like SaaS, are available and can still be fitted to your needs. Bespoke clothes, even though more expensive, are precisely matching your needs. That is an incorrect analogy – because of the needs of a business change as it grows.
A better analogy would be that of a car. You have determined the primary function of movement – starting today with online sales and continuing the journey to growth. Now, if you are an automobile engineer, you can bring individual parts and assemble a car yourself. But do you really need that kind of complexity? Cars available in the market would exactly fulfill your needs, at a more economical rate and with the option to let you upgrade when the time comes.
So, if agility, growth, inexpensive deployment with lower overheads are your priority – then SaaS would be the best solution for you. If you are going to the SaaS space, you should consider Quick eSelling – the world's fastest-growing ecommerce store builder. The platform offers you turnkey solutions to create your store, manage your business processes, and turn your ecommerce initiative into a sustainable model.
Quick eSelling's ecommerce platform features include:
Fully managed and hosted website/ readymade ecommerce app.
Appealing storefronts optimized to convert visitors into shoppers.
Efficient CRM to manage marketing, integrations, analytics, and more.
Tested marketing tools that promote sales.
Integration functionality for store pickup and delivery apps.
Custom options to make user-friendly navigation with colors, texts, pictures, etc.
Seamless payment gateway integrations for online transactions.
With modern-day functionalities like ecommerce stores, native mobile applications for Android, iOS, Tablet, and iPad devices and the power of cloud computing, Quick eSelling has helped global businesses go online with their web stores and mobile apps in just 10 minutes.
Similar Read: Why Selling Online is the Hottest Trend in the Future?